Storage Tank Roofing Systems
We Offer Multiple Storage Tank Systems
Superior Roofing Systems to Accommodate Your Storage Tank Needs
Our tank roofing systems will complete your sidewall system to ensure that your storage tank and the contents within it are fully insulated and properly protected.
At Vertarib our tank roofing systems are comprised of metal sheathing and unlike other storage tank insulation providers who repurpose building roofs – we custom engineer our roofing systems to ensure a precise fit. They're designed so that they move apart from the tank itself which allows the roof to adjust to fluctuating weather patterns including drastic temperature changes and wind speeds of up to 150 mph.
For long-lasting durability our storage tank roofs feature a corrosion-resistant exterior surface that can withstand even the harshest conditions with ease. Plus, our systems are fully walkable so that you can easily access the roof of your storage tank.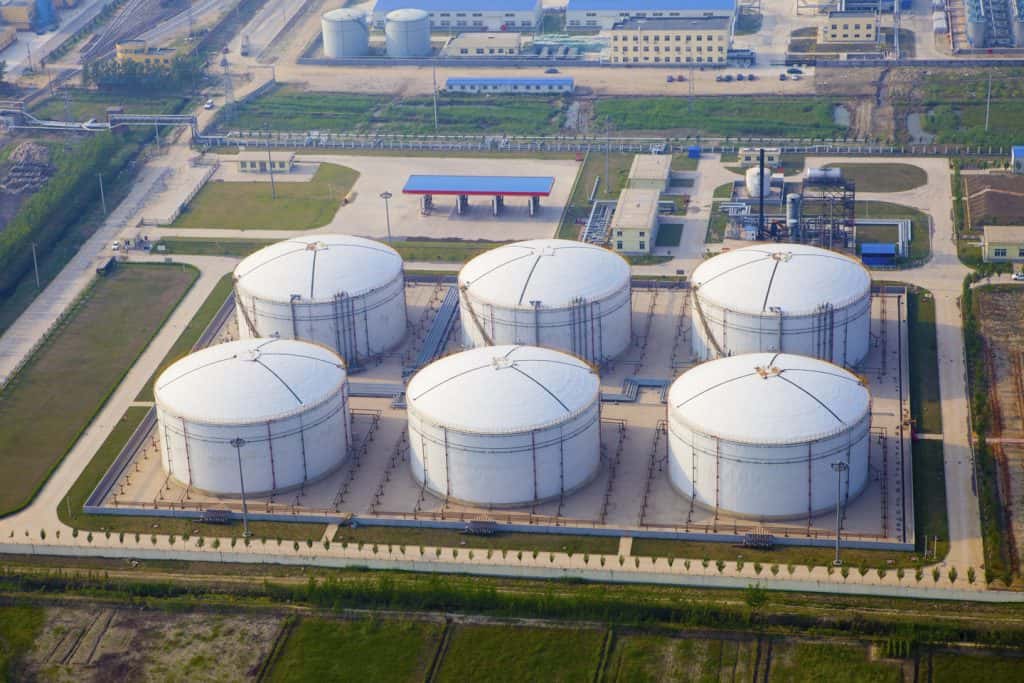 Insulated systems for all types of storage tank roofs
At Vertarib our team of professionally trained and highly experienced technicians design and engineer insulated systems for all types of storage tank roofs such as:
       

Domes

       

Cones

       

Umbrellas
We also offer options for various types of fixed roofs as well as external floating roof tanks (RF tanks), internal floating roofing tanks (IFR tanks), and even specially-designed storage tanks.
To determine which type of insulated roofing system your storage tank requires the Vertarib team will discuss your specific needs and perform a full assessment of the tank itself. Based on the information we acquire we'll guide you in selecting the right type of roofing system. We'll also assist you in selecting the best materials for your project. We offer a variety of insulation materials in an assortment of thicknesses and colors. As with all of the insulation products that we create our roofing systems are only constructed of the highest quality materials.
For Durable, Long-Lasting Storage Tank Roofing Systems, Contact the Storage Tank Insulation Experts
As a leading expert in the storage tank insulation industry for more than 40 years, you can have confidence knowing that your products will be properly protected and safely secured when you choose Vertarib for your roofing system needs. To learn more about our process or to get your project started, reach out to us today! Our highly-educated and experienced associates will be glad to assist you.
Contact Vertarib today at 877-815-8610 to discuss the best options for your project.
We're happy to do a thorough inspection of your existing tank system.
View more of our high quality tank systems