We Offer Multiple Storage Tank Systems
Premium-Quality Insulation Solutions for All Types of Bolted Storage Tanks
At Vertarib, we always use cutting-edge technologies to deliver the most advanced storage tank insulation solutions. Our bolted storage tank insulation systems are among the most reliable in the world.
Horizontal stave, knuckle roof edge, web truss stiffeners; no matter the design of your bolted storage tank, you'll find the insulation solution you need at Vertarib. As a leader in the industrial tank insulation industry for more than 40 years, we offer the experience and knowledge that you can count on for all types of bolted storage tanks, including:
       

Geodesic domes

       

Anchor domes

       

Anchor chairs

       

Level gauges

       

Pump houses
We also offer options for manway covers, and so much more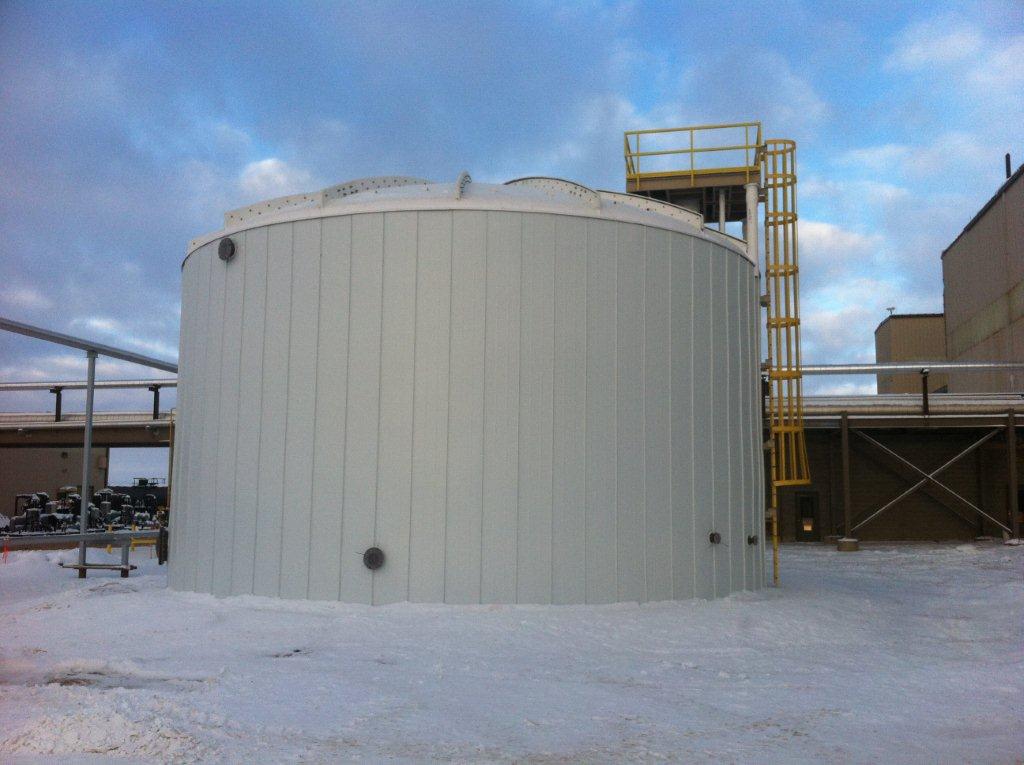 We Partner with Leading Bolted Tank Manufacturers
In the more than four decades that we have been in business we have established strong relationships with leading manufacturers in the bolted tank industry. We offer the depth and breadth of knowledge and experience you can count on to handle the design and installation of premium-quality insulation products for your company's bolted storage tanks.
We use the highest-end products, cutting-edge supplies, and proven techniques to deliver the most efficient and effective solutions. Not only will we design a system that will properly insulate your bolted tank but it will also enhance its visual appeal.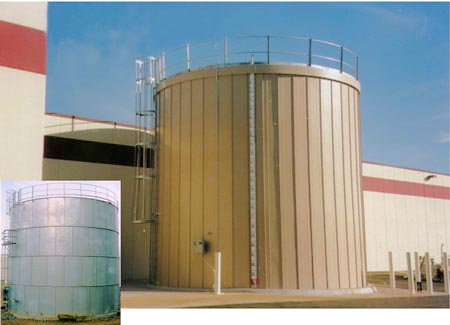 Reliable Insulation for Fire Protection Water Storage Tanks
At Vertarib we specialize in designing insulation systems for all types of industrial-grade storage tanks including fire protection water storage tanks. Our team of expert designers and engineers have successfully crafted and installed insulation systems for countless water storage tanks across the United States and the globe, including bolted and welded tank designs.
We're well-versed in all stringent codes and regulations, such as the National Fire Protection Association's Standard 22. You can count on our team of master technicians to artfully design a reliable insulation solution that will be completely compliant with all regulations; in fact, we'll exceed industry regulations and standards.
As with all of our insulation systems, the system we'll design for your fire protection water storage tank will be as visually appealing as it is durable and reliable. Our metal-sheathed systems are available in standard colors, as well as a large array of custom color options.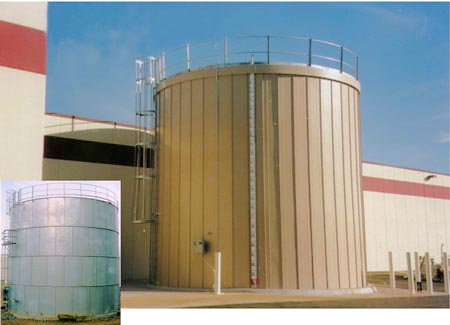 Contact Vertarib at 877-815-8610 to discuss the best options for your projecT
We're happy to do a thorough inspection of your existing tank system.
View more of our high quality tank systems