We Offer Multiple Storage Tank Systems
Pre-Engineered Sidewall Insulation Systems to Meet Your Exact Specifications
At Vertarib our goal is to provide the most advanced insulation system solutions for all types of storage tanks. Since 1971, we've been exceeding that goal.   
Our team of professionally trained and highly experienced designers and engineers are among the best in the industry and deliver the most innovative and reliable insulation systems. Our sidewall tank systems are no different.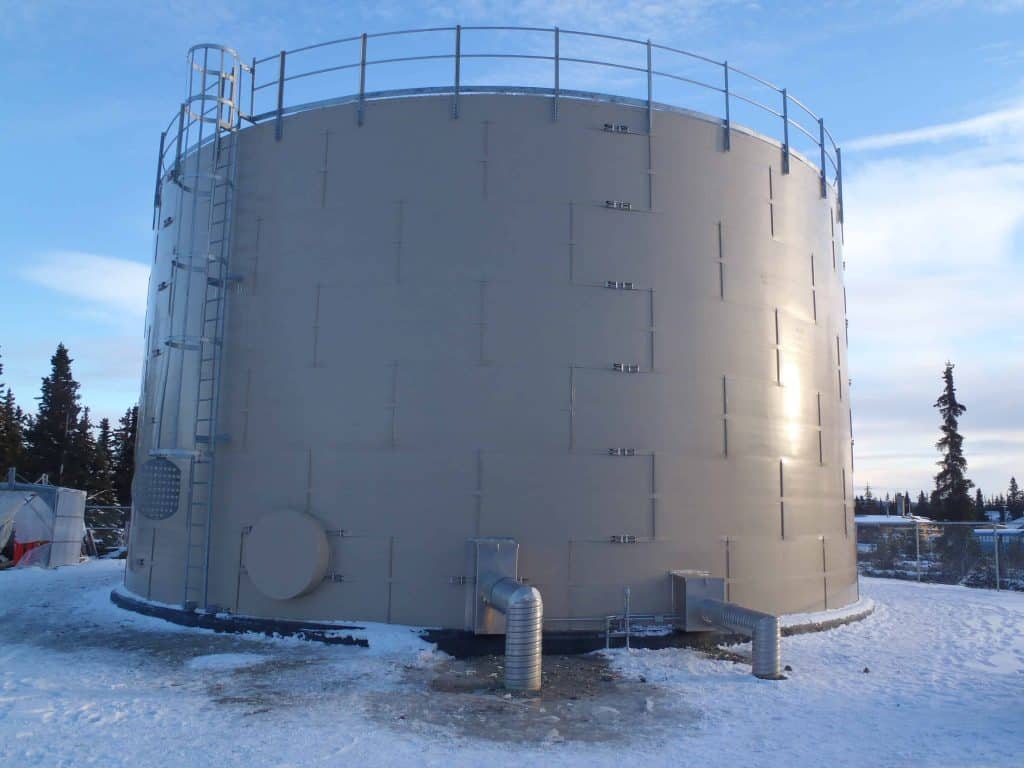 Customized Insulation Solutions
At Vertarib, our sidewall tank systems are pre-engineered so that we can ensure that we can meet the specific requirements of your project. Unlike other tank insulation service providers, we don't use welded attachments to install our sidewall installation systems, which means your storage tank can remain fully operational during the insulation process.
We offer a variety of insulation materials including:
       

Fiberglass

       

Polystyrene

       

Perlite

       

Foam glass
We also provide an assortment of sheathing materials such as:
       

Aluminum

       

Painted steel

       

Stainless steel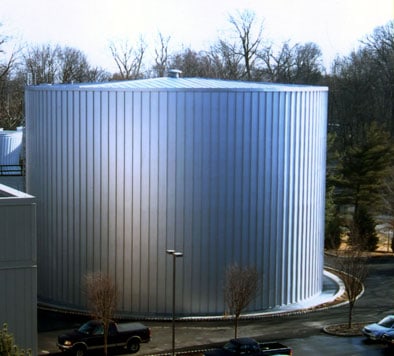 Exceptional Vertical Standing Seam Systems
The vertical standing seam panels we use at Vertarib are comprised of foil-faced isocyanurate foam insulation. This highly efficient and reliable material is then laminated to metal sheathing that has been stucco embossed. To deliver a weather-tight seam our team of experts mechanically join together the vertical panels. No welding is required during the attachment which means that the tank can remain fully operational while it's being insulated.  
Our vertical sidewalls are more than highly efficient; they're also visually appealing. We provide a variety of color options to ensure that your storage tank ties in with its surroundings.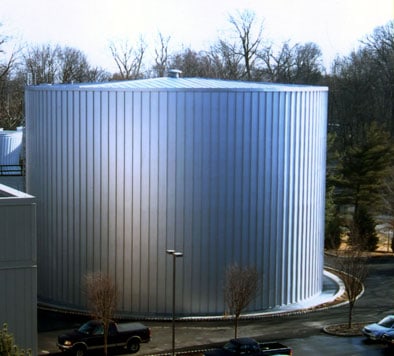 Resilient Horizontal Sidewalls
Our pre-engineered horizontal sidewall systems are constructed of foil-faced isocyanurate foam insulation which is laminated to an aluminum outer sheathing. Additionally, the panels are factory curved to ensure that they'll properly accommodate the radius of the storage tank.
At Vertarib we use a revolutionary tensioned bandsion assembly which enables expansion and contraction. Each horizontal sidewall panel is attached with durable, yet lightweight aluminum or stainless steel banding which is positioned at the proper intervals.
We offer a wide variety of insulation materials, including:
       

Polystyrene

       

Fiberglass

       

Perlite

       

Foam glass
We also offer a selection of sheathing materials, such as:
       

Aluminum

       

Steel

       

Stainless steel
Additionally, are sheathing materials are available in an assortment of finished, thicknesses, and colors to ensure your insulation system is as visually pleasing as it is functional and reliable.
To learn more about our premium-quality sidewall tank insulation systems contact the leading industrial tank insulation experts: Vertarib. Our staff of professionally trained and knowledgeable associates will be glad to assist you.
Contact Vertarib at 877-815-8610 to discuss the tank system that works best for your project
We're happy to do a thorough inspection of your existing tank system.
View more of our high quality tank systems